Can you imagine anything creepier than a bed bug infestation? Most people only think of dealing with bedbugs when they suspect an infestation. Unfortunately, they are expert hiders, and exterminating them completely can be time-consuming and frustrating. Although the market is flooded with products for killing bed bugs, you can make an effective bed bug spray in the comfort of your home. A DIY bed bug spray is just as effective as the bedbug-killing products infused with chemicals and preservatives yet safer for you and your pets.
This article has all the pro tips and tricks on how to make homemade bed bug spray. You will know the ingredients to use and how to mix them. What's more, you will learn what attracts and repels bed bugs so you can manage them effectively. Read on to see how easily you can become a pest control professional.
Bed Bugs Overview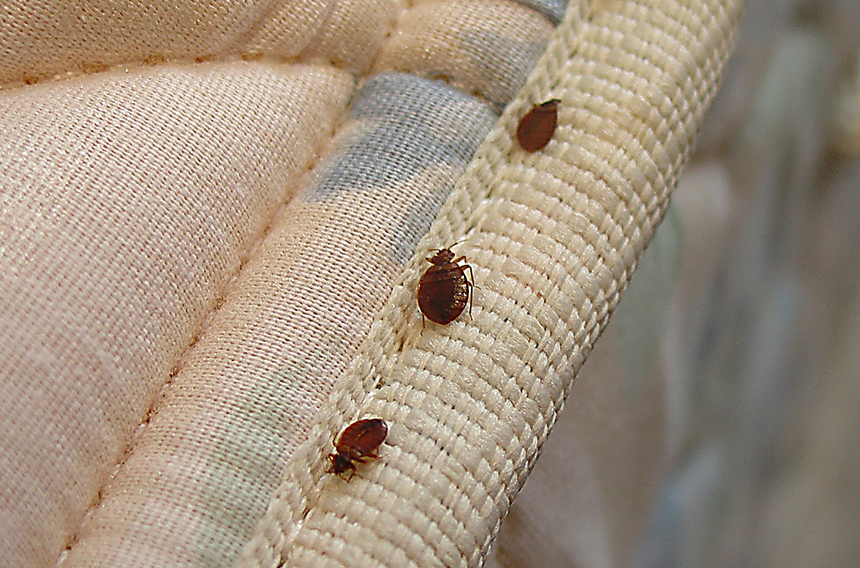 You should know that a bedbug infestation can happen to anyone. You could be the cleanest person in the world but still, get bed bugs. They could get into your home through something you buy or your clothes.
What attracts them
Bedbugs are attracted to the biological signatures of warm-blooded creatures. Specifically, they are attracted to the heat and carbon dioxide you exhale. When you are asleep, the carbon dioxide you exhale surrounds your head, and that is why most bed bug bites happen around the head and neck.
A cozy, warm bed is just as attractive to bed bugs as it is to humans. They are attracted to the warmth and moisture on the human body, and they can sense that from up to 3 feet away. Since they don't fly or jump, bedbugs have to stay close to their source of food. This is why they congregate around the bed area, so they can easily feed while you are asleep and unaware. According to the CDC Trusted Source CDC - Bed Bugs - Frequently Asked Questions (FAQs) Bed bugs (Cimex lectularius) are small, flat, parasitic insects that feed solely on the blood of people and animals while they sleep. www.cdc.gov , bedbugs live within 8 feet of where people sleep.
What repels them
Bedbugs, like other bugs, are repelled by certain smells. One known scent that repels bed bugs is pheromones secreted by nymphs. It keeps the male bedbugs from mating with the nymphs. The pheromones only work on males and don't do anything to prevent females from invading a space. The market is still flooded with pheromone products, and although using them is better than nothing, they don't eliminate the issue completely.
Essential oils are also known to repel bedbugs. However, according to a research study by the United States Department of Agriculture, Trusted Source Toxicities of Selected Essential Oils, Silicone Oils, and Paraffin Oil against the Common Bed Bug (Hemiptera: Cimicidae) | Journal of Economic Entomology | Oxford Academic The common bed bug [Cimex lectularius L. (Hemiptera: Cimicidae)] and tropical bed bug [Cimex hemipterus F. (Hemiptera: Cimicidae)] resurged in the United States and many other countries over the past decades. academic.oup.com bedbugs don't appear to be repelled by essential oils, but they affect their bodies. While not highly effective, the most commonly used essential oils for deterring bedbugs include; paraffin oil, spearmint oil, blood orange oil, and silicone oil. Do note that the effectiveness of the oils is extremely limited.
DIY Bed Bugs Spray
Here are a few effective DIY bed bugs sprays you can make for an early infestation;
Vinegar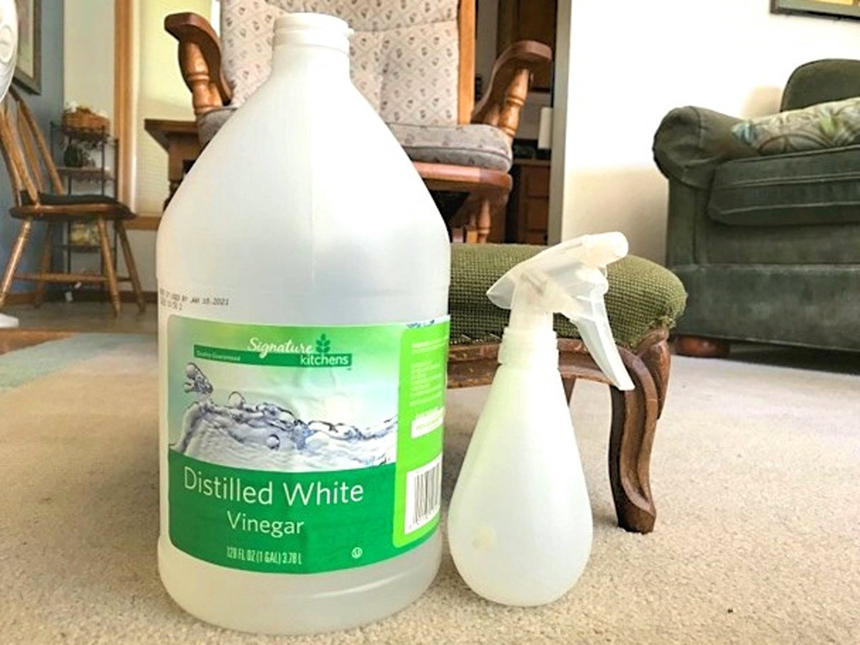 This is the ultimate natural bed bug spray. It is also very straightforward. All you have to do is buy some white vinegar from your local convenience store and then fill an empty spray bottle with it. Ensure you tighten the lid before spraying. Soak the areas you suspect the bedbugs are congregating at, like bed frames, windowsills, and cracks on furniture pieces. You have to keep on praying for weeks to eliminate the problem completely.
If you need a spray bottle and have no idea where to get one, look up the highly acclaimed Driew plant mister spray bottle. It is made with premium quality material to last and is transparent so you can see how much liquid is left in it.
Rubbing alcohol
Rubbing alcohol doesn't exactly work like a bed bug repellent but it can get rid of the bed bugs in your home for the time being. Get 100% rubbing alcohol and mix it with equal parts of water. Put the solution in a spray bottle and soak all the areas you suspect the pests are hiding.

Essential oils and water
You can use essential oils like lavender oil or tea tree oil to deter bed bugs. You can use the oils to make an effective spray that wouldn't require you to climb up furniture to reach all the surfaces.
Get a tablespoon of pure witch hazel, a cup of water, 5 drops of bergamot essential oil, 5 drops of cedarwood essential oil, and 5 drops of lavender essential oil. Stir all the ingredients and pour into a spray bottle. Spray all the corners of your bed and all the areas where you suspect the bedbugs are hiding.
Pro tip: You can add alcohol to the mixture for an extra dose of protection.
How to Repel Bed Bugs
Here are some more home remedies for getting rid of bedbugs;
Heat
Although bed bugs are attracted to the warmth of our bodies and love to cozy up in between furniture, they cannot withstand heat treatments. Exposing the little suckers to high heat is one of the most effective ways of eliminating them completely.
Take all the fabric off any furniture you have like sheets, rugs, stuffed animals, and rugs and throw them all into the washing machine. Ensure you set the washing cycle at the highest heat to kill all the bed bugs.
Are you in the market for a bedbug heater but have no idea what to consider? Check out our article on the best bed bug heaters for the best options.
Vacuuming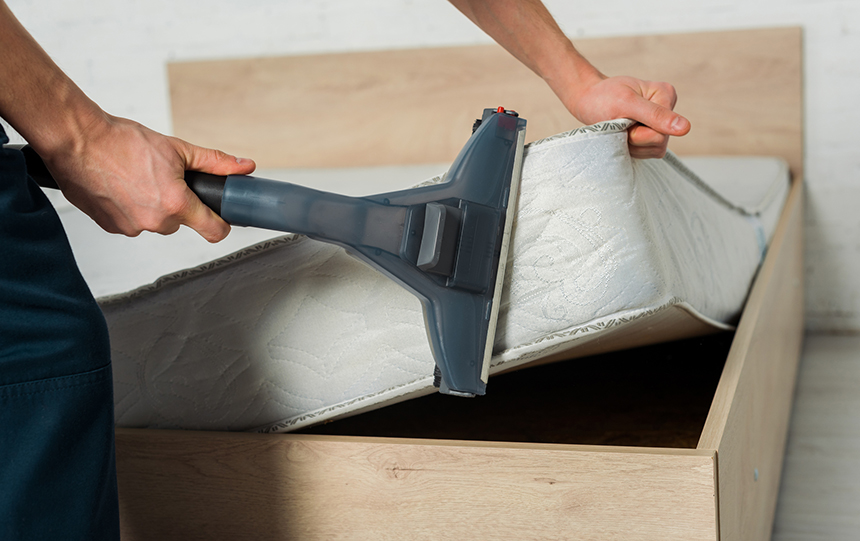 Vacuuming is another effective way of lowering bedbug count in your home. Grab your vacuum cleaner and vacuum the entire house. Vacuum all the furniture and all the potential bedbug hiding areas. The vacuum cleaner will attack the bedbugs' nervous system and suck them up into the hose.
Diatomaceous earth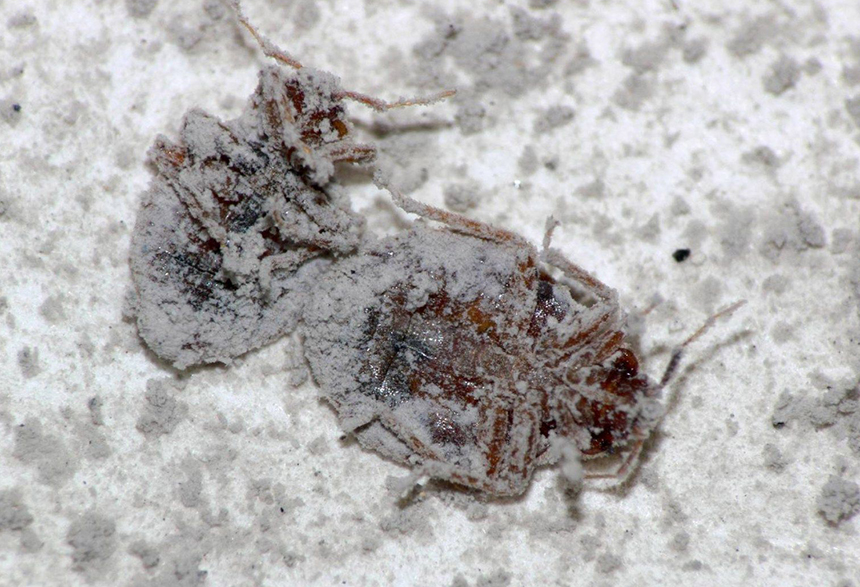 For the items you cannot throw in the washing machine like your mattress and box spring, use diatomaceous earth. The natural substance works effectively to rid your space of bed bugs by ripping through their bodies.
Sprinkle diatomaceous earth on your mattress and box spring, then leave it to settle into the fabric. After a few hours, vacuum all the remains.
According to popular reviews, the Harris Diatomaceous earth is the best money can buy. Besides bed bugs, it kills other insects like ants, and roaches. Plus, it doesn't contain any fillers or additives.
If none of these natural remedies work to reduce the bedbug count in your home, try other options like bed bug foggers or powders. Read our articles on the best bed bug fogger and best bed bug powder to get highly effective solutions.
Final Thoughts
Getting rid of bedbugs is not so easy because the little suckers are good at hiding. However with a few tricks, you can rid your home of the pests. We have provided all the tips on how to make homemade bed bug spray. Alongside the spray, you can do a few things to prevent the bedbug infestation from spreading like keeping your space clean and clutter-free. Vacuuming often, using essential oils, and refraining from buying used furniture and clothes can also help prevent future infestations.
If the infestation is too bad and you feel it has gotten out of hand, be sure to get professional help. All the solutions we have provided in the article can work effectively for early infestations. A pest control professional would be your best bet if you have a high bedbug count.